Cooperate with external resources
Savanah'Animal Health is here for you
Help, support, advise, coordinate and implement.
The current context and teleworking require new solutions.
Stable and closed structures evolve into open, agile and learning organizations.
The rationale of Savan'AH is to help you get your head out of the foliage and imagine solutions to strengthen your projects, give meaning, establish a strategy, list the actions and plan them, trigger, monitor and validate the implementation, measure the effects obtained and the return on investment, take stock and experience feedback and foresee the next project
Consultant & Coach, founder of Savan'AH and Mind Éclosion
25 years of experience in animal health
Previously Marketing Director of a veterinary pharmaceutical company
Companion & Food Producing Animals, Pharma & Vaccines, Nutraceutical & Petfood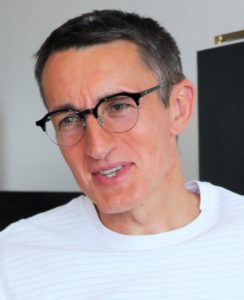 Fluent English
Biology
Business school
Certified Coach-Consultant
Specialized in supporting managers and their teams
Motivating, optimistic
Enthusiastic, friendly
Creative, convincing
Enduring
Performance and well-being come naturally with:
a collective state of mind
a meaningful cause
a functional organization
Experienced: immediately operational
Committed and adaptable: contributor or leader according to needs
Empathetic: able to collaborate and supervise all profiles
Exterior: independent view of people and systems
Face-to-face and remote workforce: limited costs
Ethics: EMCC code of ethics
Enduring: ready to take on medium / long term challenges
Innovation: ideas' generation, project valuation, R & D-Marketing-Regulatory specifications PDS
Strategic projects: search for distributors, licensing, co-marketing, co-distribution, geographic extension
Product launch and activation : print and digital campaigns
Marketing professions:
Product manager
line manager
director
strategic marketing
marketing innovation
Animal health markets:
rural & pets
Segments: Vaccines, Injectable antibiotics, oral and intramammary, Teat sealants, Endos, ectos and mectins, Anti-inflammatories, Reproduction, Metabolism minerals oligo and vitamins
Packaging innovation
Channels: veterinarians, cooperatives
Preventive medicine segments: Petfood, Vaccines, Antiparasitics, Electronic identification, Dental, Contraception
Therapeutic medicine segments: Antibiotics, Dermatology, diagnostics and analyzers, nutraceuticals
Circuits: veterinarians and e-commerce
Hakuna Matata, you are in the right place !
* « No worries » in swahili
Prices on request
A daily rate
A price with commitment (quantitative discount)
Option: "Anticipated budget" to be valid for 2 years
Advantages for the customer, king of the savannah:
Serenity: maximum transparency
Ease: single point of contact, one contract, one quote
Cooperation: coordination missions
The Giraffe represents benevolence and height of sight, it is known for its aptitudes to cooperate in the savannah, especially with Zebras and Elephants. It is also the symbol of NVC or conscious communication.
As needed, Savan'AH coordinates the activities of other providers: com agencies, graphic designers, web designers, digital marketing, printers, consultants, coaches, trainers, translators, salespeople, KOL, experts, statisticians, etc.
Agility, adaptability
Simplicity, efficiency
Involvement and strength of proposal
Serious without too much
Listening and empathy
Understanding and perseverance
All different and complementary